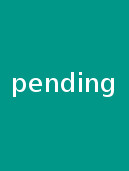 Rt Hon Dr
Lockwood Smith
National Party
Former Member of Parliament
How Lockwood Smith voted
Voted

strongly for

the Gambling (Gambling Harm Reduction) Amendment Bill to provide local communities with more power to determine where "pokie" machines may be sited, and in how the proceeds can be distributed.

Voted

strongly for

the Marriage (Definition of Marriage) Amendment Bill to amend the Marriage Act 1955 to ensure that its provisions are not applied in a discriminatory manner. The bill aims to ensure that all people, regardless of sex, sexual orientation, or gender identity will have the opportunity to marry if they so choose.

Voted

strongly for

the Shop Trading Hours Act Repeal (Waitaki Easter Trading) Amendment Bill to allow all retailers within districts covered by the Waitaki Electorate to trade on Good Friday and Easter Sunday.